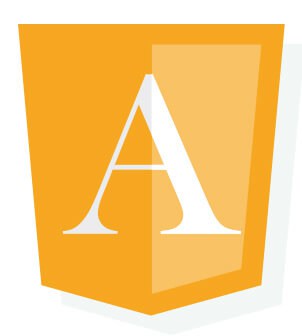 About Authority Factory
Welcome to Authority Factory, we are a full service authority marketing agency and education company. Our mission is to help business owners take control of their digital marketing and authority positioning for the purpose of increasing profits predictably and making the sales process more enjoyable.
…Subscribe to the Authority Factory VIP Insiders Circle (it's free), and you'll get PROVEN tactics and strategies to massively increase leads, sales and profits, plus subscriber only podcasts, videos, issues of authority marketing magazine, and the special report 5 digital leverage points to double any business in under 12 months…

Who is Josh Denning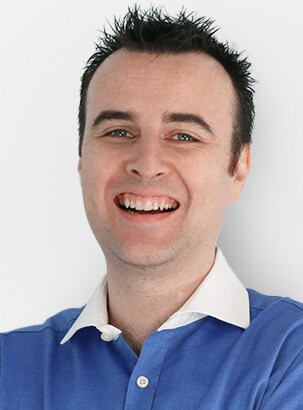 I'm the founder of Authority Factory, Author of the book Authority Marketing, Chief Editor of Authority Marketing Magazine and host of Authority the Podcast.
I'm one of the most in demand consultants and implementation experts because of one major factor; I help you arrive at the coveted place in business success where both your lead flow and sales acquisition becomes predictable, controllable, consistent and repeatable.
I've been in digital marketing for over a decade now.
Before founding Authority Factory I held positions with Experian Hitwise and Bruce Clay Australia two of the first and largest digital agencies in the world. I studied Internet Sciences at Curtin University and very early in the game I was in traditional media, advertising and radio. I am a long term practitioner and student of digital marketing, traditional marketing and business development.
My favorite saying comes from Zig Ziggler an old school sales motivator from the USA. The saying goes like this: "if you help enough other people get what they want in life, then you can have everything that you want". It's a service focused, customer centric mindset and that's the primary value by which I run Authority Factory.
Here's How Authority Factory Help's You Get Ahead In Business and Life:
Once your marketing results are predictable, we are able to scale your sales in way that is semi automated, much easier and a lot more fun. We turn your business into what we call at Authority Factory an ELF business (Easy, Lucrative and Fun), as oppose to a HALF business (Hard, Annoying, Lucrative and Frustrating).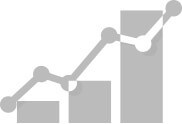 Some of the methods we use to do this
Provide consulting to get your marketing strategy bullet proof.
Deploy traffic channels that grow visits by 50% to 100% yearly.
Create sales funnels that deliver pre-sold prospects consistently.
Design automation so you only speak to people ready to buy.
Find partners with large databases to promote your offerings.
Build webinar systems that deliver customers in volume.
Scale your traffic once your sales funnels are predictable.
Potentially launch an Amazon bestselling book campaign for you.
Help you deploy web.TV, podcasting, and content marketing.
Assist you to crowd fund projects using proven marketing methods.
We take a completely different approach to your average digital agency. In fact you could say we're anything but average. Most agencies set you up with some amateur SEO campaign and that's the end of the story.
We focus on a sales process that educates your customers, produces sales at a profit and then we work with you to scale it up as large as you want to go.
These are all aspects of what we've come to call Authority Marketing. These proven methods and business systems when implemented efficiently are what allow you to grow by 40% to 100% and even more year after year.
…Subscribe to the Authority Factory VIP Insiders Circle (it's free), and you'll get PROVEN tactics and strategies to massively increase leads, sales and profits, plus subscriber only podcasts, videos, issues of authority marketing magazine, and the special report 5 digital leverage points to double any business in under 12 months…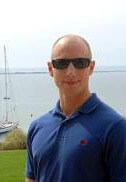 Strategy call with Josh Denning
"Major takeaways – much more clarity around what to do next and how to do it. I'm now clear on my intentions and what's going to work – I now have a better understanding of what's economically viable. I learned how expensive SEO really is in terms of time and money. Ran calculations on viability of sending paid traffic to my affiliate site and found it to be cost prohibitive, and I learned that only using social media would be an uphill battle for organic rankings.
Now I'm clear on the niche market I really want to serve. I plan to follow the GSF program while writing for my blog and getting targeted traffic on my email list. I'm going to be paying attention to Google analytics to know where my website traffic comes from and what converts. Looking for 10-15% email opt-in rates, surveying my market to identify the components to the information products I'll offer, and promoting one affiliate program to the audience per month that pays $500-1000 commission per sale."
Dustin Gransberry / www.CreateAssetIncome.com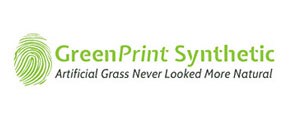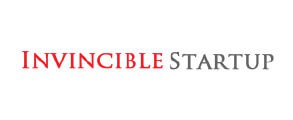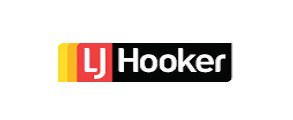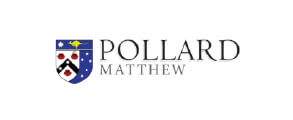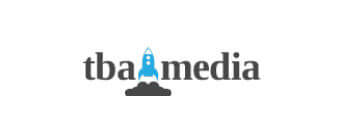 Authority The Podcast, Authority Factory the Blog, Authority Marketing the Book and Authority Marketing Magazine.
Authority Factory is a thriving tribe of entrepreneurs and executives who want better results than traditional digital agencies can offer… more predictable… more repeatable… more consistent… MORE SCALABLE.
There are five main elements of Authority Factory. Authority the Podcast, Authority Marketing Magazine, Authority Marketing the Book, Authority Factory the Agency and the Authority Factory the Video Blog (vlog). Here's what each "feature" is all about:

Authority Factory, the podcast, is where you'll get access to interviews with other leading authority marketers where they reveal the exact steps they took to become leading authorities, step by step plans to implement traffic, sales and conversion strategies and entrepreneurial inspiration to keep you pushing forward.

Authority Factory, the blog, is where we feature articles on what's working in digital marketing right now, audits of major brands to see where they are going wrong so you can avoid their mistakes, step by step tutorials, proven methods and cutting edge theories to help you achieve 3x, 5x and 10x growth for you business.

Authority Marketing the book, this is my published book that covers that pillars of Authority Marketing. Need more..

Authority Marketing Magazine, each month we will deliver an issue of the digital magazine featuring an interview with either bestselling author, multimillionaire authority, renowned digital marketer, PhD or leading business consultant. We will also feature stories on businesses that have achieved remarkable growth, clients case studies on authority marketing, and articles that reveal insights on traffic, webinars, conversion systems, sales funnels and much more.
…Subscribe to the Authority Factory VIP Insiders Circle (it's free), and you'll get PROVEN tactics and strategies to massively increase leads, sales and profits, plus subscriber only podcasts, videos, issues of authority marketing magazine, and the special report 5 digital leverage points to double any business in under 12 months…

More on Josh's Story
It started for me initially in 1999 where I worked in traditional advertising and media for a publishing house called Donald & Donald. I spent one year there producing and selling air time on the midnight till dawn show for the host Andrew Harwood. This is where my love affair with marketing began. What captured my attention was how fast a business could acquire qualified leads when marketing was done effectively.
This affair with marketing began at the same time as the dot com bubble. Observing the internet gold rush while being in traditional advertising was incredibly exciting. Whilst the burst bubble caused me to hold a while before entering digital advertising, at the end of 2003, I decided that I would make my start in January of the new year.
In 2004, I began my quest to wealth and success on the internet.
I quickly learned there was a right way and a wrong way to market online after being banned from my ISP for bulk emailing a list of business owners that I purchased.
After a couple of years struggling online by 2006 I cracked my first code as an affiliate marketer.
I figured out how I could combine SEO, pay per click, permission based email, and sales pages to sell domains via a multi tier sales plan. It worked so well that I began to receive cheques every month for sums that my friends weren't earning in an entire year.
With this success under my belt I decided to get into digital marketing as a professional.
In 2007, I got the role with Experian Hitwise as a business development manager. My first client there had a budget of one and a half million dollars per annum. It was a rapid initiation into the world of big time digital marketing.
The great thing about working for Hitwise was getting to work with major brands but even better was being flown to Melbourne once every month for training. My time there allowed me to progress from an amateur home based online marketer to a professional corporate digital practitioner.
Next on the list was time with Bruce Clay, whom I believe still to this day runs the most reputable SEO agency in the world with offices in almost every country. This was a different type of roll as I changed from being in business development to being an SEO analyst.
Bruce Clay provided the opportunity to work on and observe the campaign's of ecommerce and corporate giants like Roses Only, Red Balloon, Telstra and many other major brands.
Another great thing was a mandatory four weeks of SEO implementation training with Bruce Clay himself in his certification program. The amazing thing about Bruce Clay's training is that it was already 2015 Google standards compliant way back in 2008/2009.
By 2010 I realized that while I loved being an SEO analyst my true passion was in helping entrepreneurs with medium and smaller businesses to create growth using multiple channels and more sophisticated conversion systems.
Being with major agencies immediately alienates 95% of entrepreneurs because of the astronomical minimum rates to even start talking about a campaign.
So in 2010 I made five decisions and got started on them:
Start consulting to medium and smaller businesses.
Begin running internet product launches on Click Bank.
Study and document how authorities marketing themselves.
Learn and utilize joint venture projects for myself and associates.
Use all this to eventually shape a 2.0 breed of digital marketing agency.
It was these years between 2010 and the start of 2015 that the vision for Authority Factory formed. Without going into too much detail what I learned between those years was ten to one hundred times more than I learned at Hitwise and Bruce Clay combined.
This is how we've developed the systems that create predictable, controllable, consistent and repeatable results driving traffic and running it into conversions systems.
…Subscribe to the Authority Factory VIP Insiders Circle (it's free), and you'll get PROVEN tactics and strategies to massively increase leads, sales and profits, plus subscriber only podcasts, videos, issues of authority marketing magazine, and the special report 5 digital leverage points to double any business in under 12 months…